A force of nature
Sila intrigues, inspires, makes you dream. Seduces, delights, thrills.
Sila designs and builds wooden bikes that are exceptional in their design, durability and technical qualities. Bikes that are synonymous with performance and exclusivity.
We believe that nothing and no one can beat nature's ingenuity. The remarkable properties of the ash wood used in our bikes are a perfect example of nature's unparalleled skill.
Our commitment: to offer a high-level sporting experience, on bikes that are as reliable and comfortable as they are environmentally friendly.
Our name, Sila, is inspired by the Inuit belief that the universe and all things in it are intimately connected.
Cultivating this connection, fostering a greater communion between the environment, our bikes and the enthusiasts for whom they are intended, is what we have been working towards every day since day one.
Ready to push your limits on a marvel of strength, stability, agility and refinement? We're waiting for you.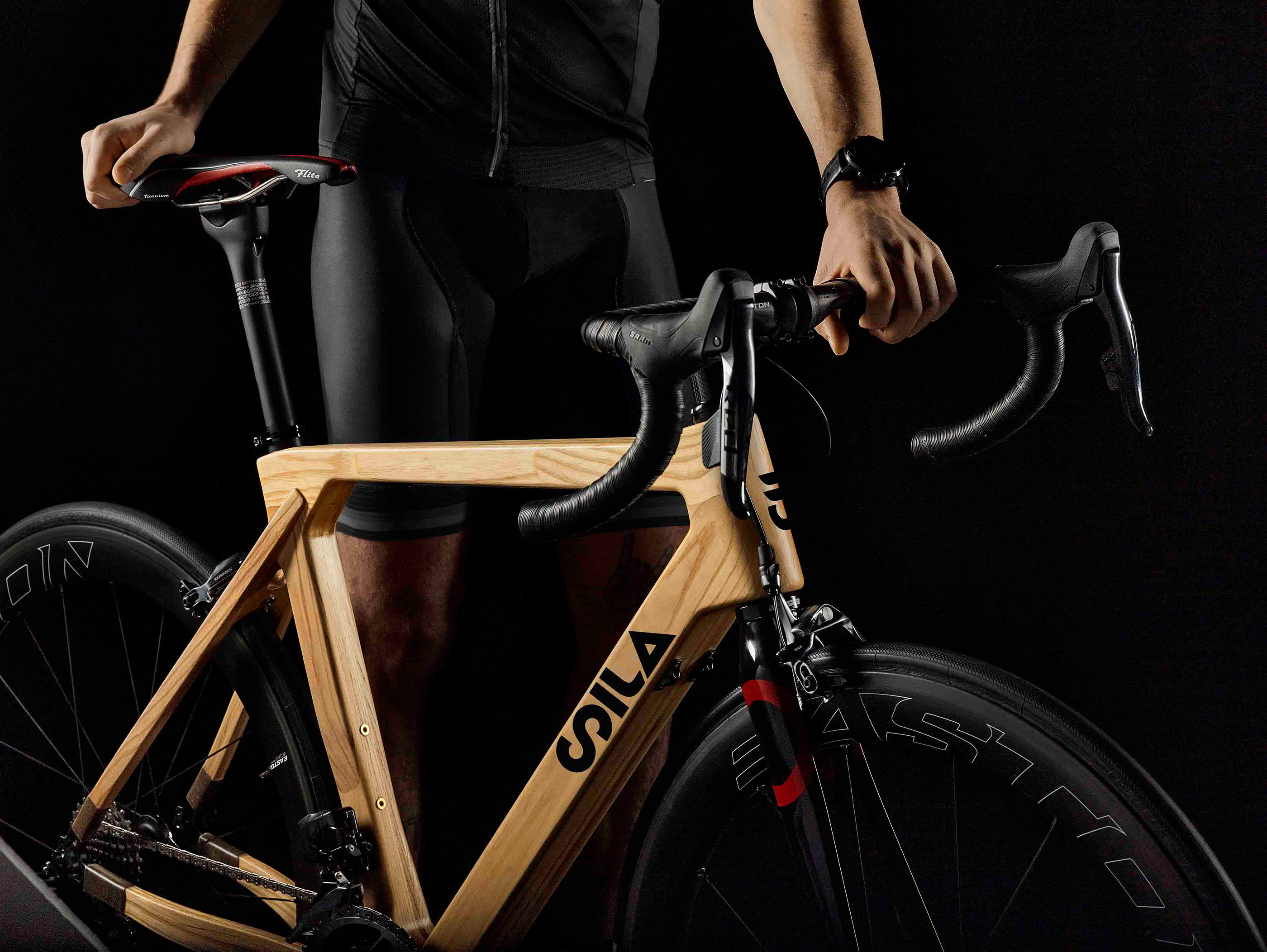 Your COMFORT zone
Everything at Sila leads to comfort. From the raw material of our frames, to the choice of components, to the meticulous care given to every detail of the assembly. Everything! Ash alone gives our frames a 21% higher absorption capacity than carbon. Thanks to its many qualities, its ideal weight, and our love of cycling, we can proudly turn this immense potential into a promise to take you further, with greater ease and comfort. It's no wonder that wood is now a favourite among seasoned cyclists.
SCIENCE in action
Sila is the dream of cycling enthusiasts who have found remarkable biomechanical properties in ash. These properties are used to create an unparalleled riding experience. By bringing together skilled craftspeople, renowned mechanics and process and aeronautical engineers, we are able to make the most of this extraordinary material. The result is an exclusive, responsive, robust, stable, durable bike with an attention to detail that is immediately apparent. All qualities that already allow us to offer one of the best guarantees in the industry.
Innovate. NATURALLY.
Sila uses the best technologies to harness amazing forces of nature in a sustainable way. Choosing a Sila bike means choosing a riding experience that would be impossible without the ingenious evolution of nature itself. It means choosing a product so exclusive that each one is literally unique. It means choosing a renewable and sustainable material, in harmony with your values and your playground. It means proudly proclaiming that, for you as for us, innovation is a natural choice.
Eco-responsible - A bike that gives back to the planet.
You love the great outdoors, and so do we. Not only do we blast 15 times less GHG than bikes made from carbon, but we want to give back to this planet that we all love to ride on. That's why for every bike sold, Sila will plant 50 trees in association with OneTreePlanted.